Kaulbach House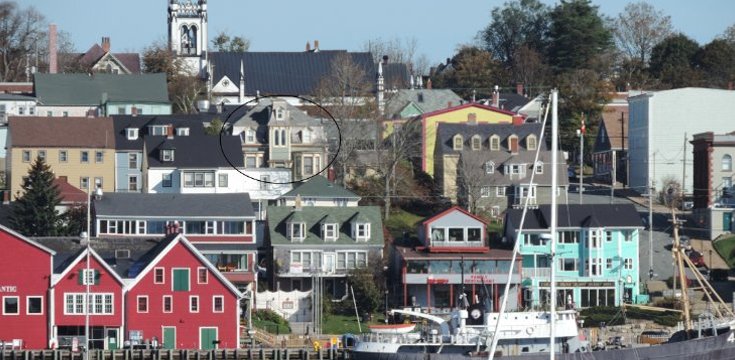 About Kaulbach House
Kaulbach House has been tastefully restored and is a Registered Heritage Property (c1880). Each of our guest rooms has a flat screen TV, aircon, coffee and tea making facilities, free wifi and en-suite shower room. We also have free on-site parking right in the centre of historic old town, allowing you the convenience of walking from place to place during your stay.
Because of our location, all of the main attractions are within walking distance, from the Fisheries Museum and the harbour to the three beautiful churches just a couple of streets away. Stroll along tree lined streets and explore heritage houses, antique shops, galleries and much more!
We offer a healthy breakfast with fresh fruit, a selection of cereals and yogurt, along with a cooked dish. We try to use local produce as much as possible, including handmade sausages from a local butcher, coffee roasted on Lincoln Street, bread from Mahone Bay and muffins made in our kitchen.
For the 2018 season we are planning to add a patio for guests to sit out and enjoy the garden on beautiful long Nova Scotian evenings. New ceiling fans will also be added for guest comfort, as well as a new shower room in Sailor's Rest.
The Owner
Aletha splits her time between Hong Kong and Lunenburg. Originally from Newfoundland, she has returned to the Maritimes where she has created a warm and modern B&B, a place where people can relax and feel at home.
Relaxing
Widow's watch area with a view of the harbour
Deck sitting area
Breakfast room with individual or group tables
Ice available
Sitting room with a slection of books to borrow
Short walking distance to
Shopping on Lincoln Street
Dining on Montague Street
Harbour and the Bluenose II
Churches and Museums